ExpressVPN
ExpressVPN is easy to recommend to Australian VPN users who want a VPN that does it all. Whether you want a VPN streaming more content, securing your connection while maintaining quick speeds, or bypassing censorship in countries like China, ExpressVPN has you covered.

It's fair to describe EXpressVPN as the best overall VPN for Aussies. It may not be the absolute best in any one area, but it performs extremely well in all of them.
User-friendliness and Accessibility
9.1
Positive
Large Server Network
Unblock a lot of restricted content
City-level Australian servers
Excellent value for money on long-term plans
Negatives
The 1-month plan is expensive
2018 Security breach
Is ExpressVPN a suitable VPN service for Australians?
ExpressVPN Review Summary
ExpressVPN is one of the most-used VPN services across the world and here in Australia. It has consistently delivered excellent service across all of the important service offerings from excellent security protocols to its ability to unblock geo-restricted media libraries. However, this done comes at a cost, which is more than the vast majority of VPN services. Is it worth it? Let's find out in this Express VPN review.
ExpressVPN is an excellent all-around VPN that doesn't lead in any one category but arguably has the best all-around offering.
It has servers in 94 countries, beating out NordVPN (60) and Cyberghost (91), but is beaten by HideMyAss (190). Our tests have shown an average speed of 89Mps, making it one of the fastest, behind just a handful of other services. It also unblocks Netflix in 19 different countries alongside other popular streaming platforms like Amazon Prime Video and BBC iPlayer.
It does all of the above with a perfect security record, market-leading security, and a strict no-logs policy.
Key Stats:
There's a lot of good stuff under the hood!
ExpressVPN is a well-designed and technologically sound VPN service that utilises top-of-the-line security protocols and business structure to deliver a fast, private and secure service. Below are some of the impressive specs worth highlighting.
Logging Policy
Anonymous Server Usage Data
Location
British Virgin Islands (Privacy Sanctuary)
Security Incidents
None
No. of Servers
3,000
No. of IP Addresses
More than3,000
Countries
94
Supported VPN Protocol
IKEv2/IPSec
L2TP/IPSec
OpenVPN (TCP/UDP)
Proprietary
PPTP
Torrenting
Unlimited
Access International Media
Yes
 
 
 
 
Streaming
Get a Bigger Streaming Library
ExpressVPN has an excellent streaming service offering with the ability to unblock Netflix in 19 different countries. Our tests also showed ExpressVPn could successfully unblock iPlayer, Disney+, Amazon Prime Video and more.
Access 19+ International Netflix Libraries:
Our tests conclude that Express can access the following international Netflix libraries from Australia:
United States
United Kingdom
Canada
Japan
Germany
Argentina
Panama
Sweden
Egypt
Chile
France
Italy
Netherlands
Colombia
Malaysia
Australia
Pakistan
Romania
Brazil
ExpressVPN can access American Netflix from every US server we tested. It also maintained excellent speeds with minimal drops in speed compared to a non-VPN connection.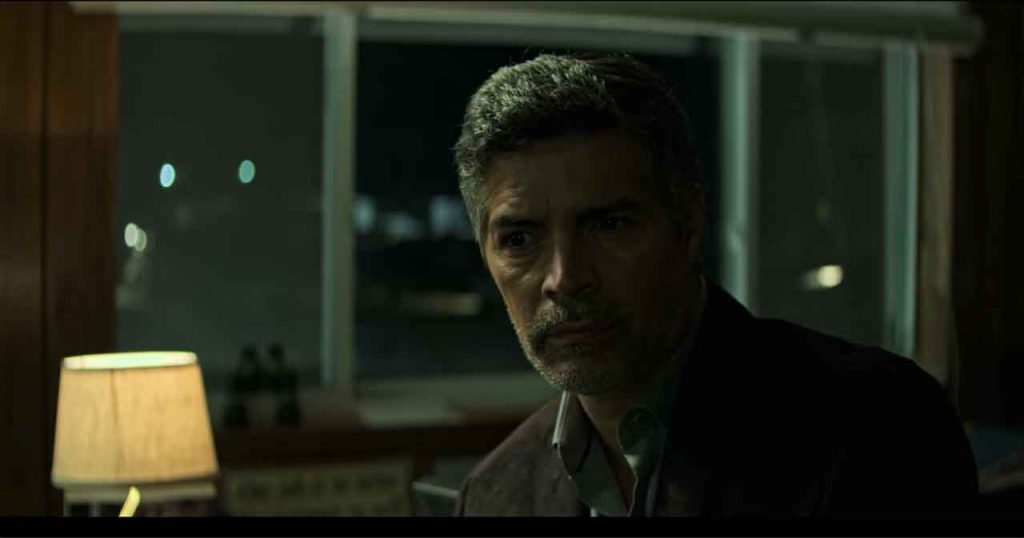 Does ExpressVPN Work With Popular Streaming Services Accessed from Australia?
ExpressVPN has also shown in tests to unblocks a further 63 streaming services from around the world, some notable ones are below
iPlayer
Amazon Prime Video
Apple TV+
Disney+
HBO
ITV Digital
DAZN
ESPN
TVNZ
Hulu
+ many more
This gives ExpressVPN access to more international streaming services than the likes of NordVPN.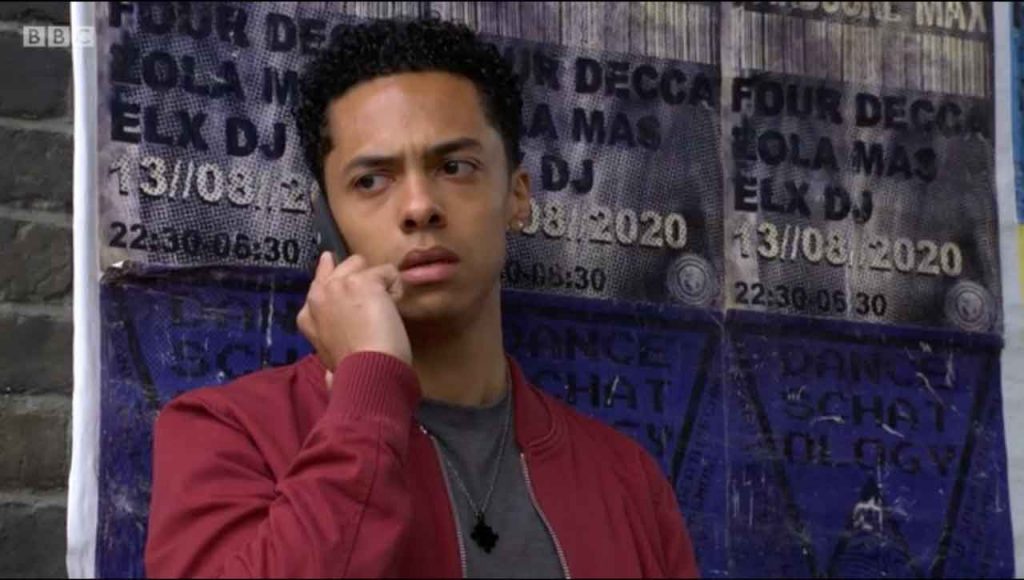 It should be noted that it was incredibly easy to unblock iPlayer. Any of the UK servers worked fine for accessing the media library. However, others have reported difficulty, which we could not replicate but in this case, there is some difficulty play around with the different UK servers and IP offered by ExpressVPN.
If that doesn't work switch between the different protocols, which may result in a less private connection.
Torrenting: 9.4
Fast, Secure, Private.
ExpressVPN is a great choice for torrenting. It allows users to torrent files quickly, and privately with no activity logged or tracked by any parties.
Although not as quick as NordVPN, ExpressVPN still shows as one of the fastest VPNs available, with an average bit rate of 11.8 MiB/s. Our tests also showed that at no point was the IP leaked. In the rare event that the ExpressVPN service dropped out, the built-in kill switch would activate and kill the connection, preventing any sensitive data from being seen.
If you're one of the generous few seeders, ExpressVPN is not a good choice due to its lack of port forwarding on anything other than the router application.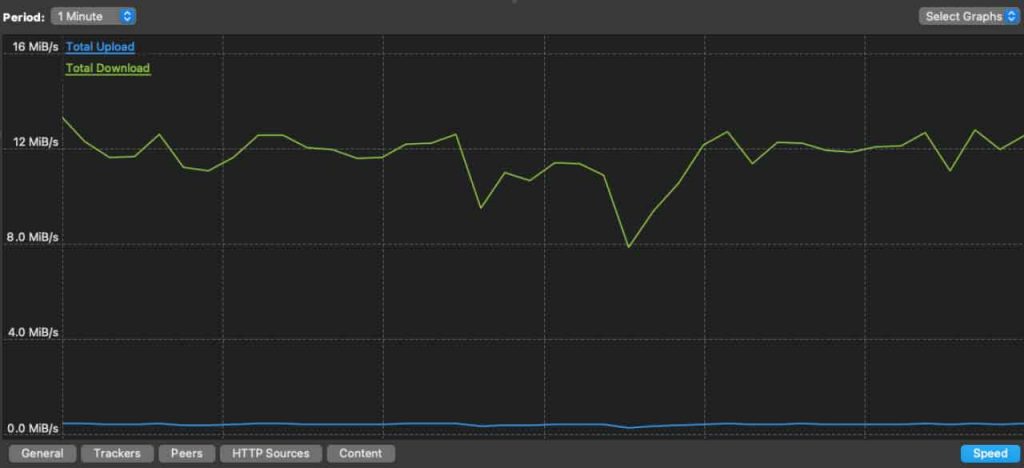 Speed: 9.1
Very fast in Australia and on International Servers.
In testing, ExpressVPN has shown it is capable of maintaining excellent speeds when connecting to local Australian VPN servers. This is not shared when connecting to international servers where we found the speeds significantly reduced. It's normal for long-distance servers to perform less well and the reduction in speed still results in acceptable speeds for streaming and general internet activities.
Local Speed Test Results
Express VPN is an excellent choice for Australians who want to improve data privacy while maintaining a fast connection. There is very little reduction in the download speeds when connected to any of the local Australian servers. That being said, there is a significant reduction in upload speed, which typically won't impact most internet users' tasks, but must be noted.
In our testing Express VPN performed with a 13.53% reduction in download speed but a 46.58% reduction in upload speed. Despite the significant reduction the 9.83 Mbps is more than sufficient for the vast majority of upload-related tasks, and would only be unfeasible for specialist tasks of bulk uploading large amounts of data quickly.
Internet Speed Test (No VPN):

Local Internet Speed Test (ExpressVPN Sydney Server):

The results from our local speeds tests are more than suitable for the most demanding internet activities, including streaming 4K content. The upload speed does see a large percentage reduction, but this is common among most VPNs, and 9.83 Mbps is more than suitable for most uploading tasks.
| | | |
| --- | --- | --- |
|  VPN |  Download (Mbps) |  Upload(Mbps) |
| No VPN | 102 | 18.4 |
|  ExpressVPN | 88.2 | 9.83 |
| % Difference | -13.53% | -46.58% |
Speed difference: upload/download when on and off ExpressVPN, with the percentage difference.
International Speed Test Results
ExpressVPN performs reasonably well while connecting to long-distance international servers. Not as well ass NordVPN, CyberGhost, and some others, but still well.
| | | | | |
| --- | --- | --- | --- | --- |
| Country |  Download (Mbps) |  Upload (Mbps) | % Difference (Download) | % Difference (Upload) |
|  USA | 25.1 | 7.08 | -75.39% | -61.52% |
|  United Kingdom | 43.1 | 4.95 | -57.75% | -73.1% |
|  India | 63.5 | 4.88 | -37.75% | -73.48% |
| Brazil | 42.6 | 11.7 | -58.24% | -36.41% |
| South Africa | 55.0 | 3.94 | -46.08% | -78.59% |
ExpressVPN international speed tests connecting to multiple countries from Australia.
ExpressVPN showed a much larger reduction in download speeds when connected to popular international servers from Australia. The speeds are still acceptable for most activities but it's worth noting that NordVPN performed much quicker. Upload speeds also saw a significant reduction across every country tested.
How Does VPN pro Compare to Other Major VPNs from Australia?
Overall this VPN has excellent speeds across a range of distant international servers. Iy's better than every other VPN and has an average speed loss of just 25%.Overall this VPN has excellent speeds across a range of distant international servers. IT's better than every other VPN and has an average speed loss of just 25%.
ADD A CHART ERE USING GRAPHINA COMPARING DIFFERENT SPEEDS
As you can see this VPN outperforms the other most popular VPN services.As you can see this VPN outperforms the other most popular VPN services.As you can see this VPN outperforms the other most popular VPN services.As you can see this VPN outperforms the other most popular VPN services.
Logging Policy History: 8.8/10
A High Degree of User Privacy
ExpressVPN operates with a strict no-logs policy that protects customers to the highest degree. This policy has been audited by PricewaterhouseCoopers (PWC). Click here for more information on the audit.

However, ExpressVPN does collect some information from customers that are required to operate the VPN service. See below for different types of information and what it is used for.
Personal Information
To administer the Express VPN service the name, email address & payment information are collected.
Aggregated Apps & VPN Connection Summary Statistics
– Apps and Apps Versions: ExpressVPN collects version data to help improve their customer service capability.
– Successful Connections: Only the day, the location (not the IP), and which country/ISP (not the IP)
– Aggregate sum of data transferred: Only the amount, not the actual information is tracked. This is to prevent users from taking advantage of the service by transmitting a thousand times more data than the average user.
Anonymous App Diagnostics (User controlled)
Crash reports and general diagnostic reports are sent back to ExpressVPN if opted in.
Mediastreamer Service
Mediastreamer is used with devices like AppleTV that don't support VPN usage. Part of this service requires the registration of specific IP addresses. These are stored for the sole purpose of facilitating MEdiastreamer and nothing else.
The result of this is that no specifics about the user or what the VPN service was used for is logged, other than the fact that the ExpressVPN was used at some point.
Who Owns ExpressVPN & Where Is it Located?
Express VPN is owned by ExpressVPN Internation Ltd with much of the organisation's senior management remaining anonymous. The highest-ranking employee on record is an individual name Harold Li, who has an executive position within the company. This level of obfuscation is frustrating from a company transparency perspective but the company claims this is in the best interest of all parties to maintain privacy from governments like China.
ExpressVPN is based in the privacy haven of the British Virgin Islands which is independent from any international signals sharing alliances such as the 9 eyes/14 eyes alliances. As a result, ExpressVPN cannot be compelled by law to hand over any data to governments outside of that jurisdiction.
Any History of Data Leaks or Violations?
There are no recorded incidents of data leaks or policy violations from ExpressVPN.
In fact, the only incident of note was in 2917 when the Turkish government seized a server from ExpressVPN for an investigation. The Turkish authorities found nothing of use, which confirms that ExpressVPN follows its policies strictly..
Security Analysis: 8.9/10
Highest Level of Security
ExpressVPN delivers its VPN service using incredibly secure protocols backed up by 3rd-party audits from reputable cybersecurity firms and consultancies.
 Protocols
 
IKEv2/IPSec
L2TP/IPSec
OpenVPN (TCP/UDP)
Proprietary
 Security
DNS Leak Blocking
First-party DNS
IPV6 Leak Blocking
VPN Kill Switch
WebRTC Leak Blocking
 Encryption
 AES-256
 Advanced features
Double VPN
Smart DNS
SOCKS
TOR via VPN Server
ExpressVPN's security standards and protocols.
ExpressVPN is among the most secure and trusted VPNs on the market due to the above security protocols, the open-source nature of many of their applications, and the willingness to undergo and pass thorough audits.
Military-grade Encryption Standards
All privacy-related applications from ExpressVPN use AES-256 bit encryption alongside industry-leading VPN protocols (OpenVPN). AES-256 bit encryption is the gold standard, even among the military, financial institutions, and tech firms. This encryption standard is so secure that it would take theoretical computers billions of years to decipher the encryption. In the present day and foreseeable future, it is considered unbreakable.
Four Different VPN Protocols
ExpressVPN utilises market-leading VPN protocols to deliver its service. These protocols are tried, tested, and highly regarded in the industry. Express VPNs proprietary protocol Lightway is arguably better than OpenVPN and should be the first-choice protocol for anyone using ExpressVPN. Just like OpenVPN, Lightway is open-source allowing anyone to assess the code.
IKEv2
IKEv2 is a modern VPN protocol primarily used due to its speed. It is particularly suited to mobile devices.

It happens to be less configurable than the majority of other VPN protocols and has no native Linux support. Despite this, it is an excellent protocol that is often used by ExpressVPN.
OpenVPN
OpenVPN is the go-to VPN protocol for almost all leading VPN services. OpenVPN is an open-source protocol that is community-driven and verified. All of the code is available for inspection, with any flaws very quickly identified and corrected.

It's also very configurable, making it a good option in a number of different use-cases.
Lightway
Lightway is ExpressVPN's proprietary VPN protocol. Lightway is designed to be secure and more efficient than existing protocols, delivering very fast, secure, and energy-efficient connections.

This is the recommended VPN protocol for ExpressVPN.
L2TP
The L2TP protocol stand son the shoulders of outdated protocols like PPTP and SSTP. Layer 2 Tunneling Protocol (L2TP) is usually paired with an encryption protocol like IPsec to deliver a much more secure service.

On its own, L2TP is good for going incognito but not for preventing prying eyes to see what the data is.
Self-managed DNS Servers
Unlike the vast majority of other VPN providers, ExpressVPN owns and manages its own network of DNS servers. These servers are considered private and zero-knowledge and prevent third parties from seeing any DNS requests.
This prevents the unlikely, but a possible scenario where the admin of a third-party DNS server could resolve information about the connection.
TrustedServer
ExpressVPN has developed its own proprietary technology to prevent data from ever being written onto a server. This technology also clears any data with each restart, reinstalls all software in each restart, and gives ExpressVPN complete knowledge of what is installed on their servers.
This is something that other VPN providers should be paying attention to.
Split Tunnelling
Split tunneling is an incredibly useful feature for VPN users who want to be able to maintain a VPN connection at all times but also complete tasks that require your real IP address, like internet banking. Split tunneling allows users to choose which apps or programs are forced to use the VPN and which should connect using your standard internet connection.
Please note, this feature is not yet available to Mac users.
DNS Leak Protection
A DNS leak can happen even when using a VPN service. If this does happen your ISP will be able to see the websites and apps being used.
ExpressVPN does not leak any DNS information to the ISP. This is shown in our tests where our real IP was hidden and instead the VPN's IP was displayed.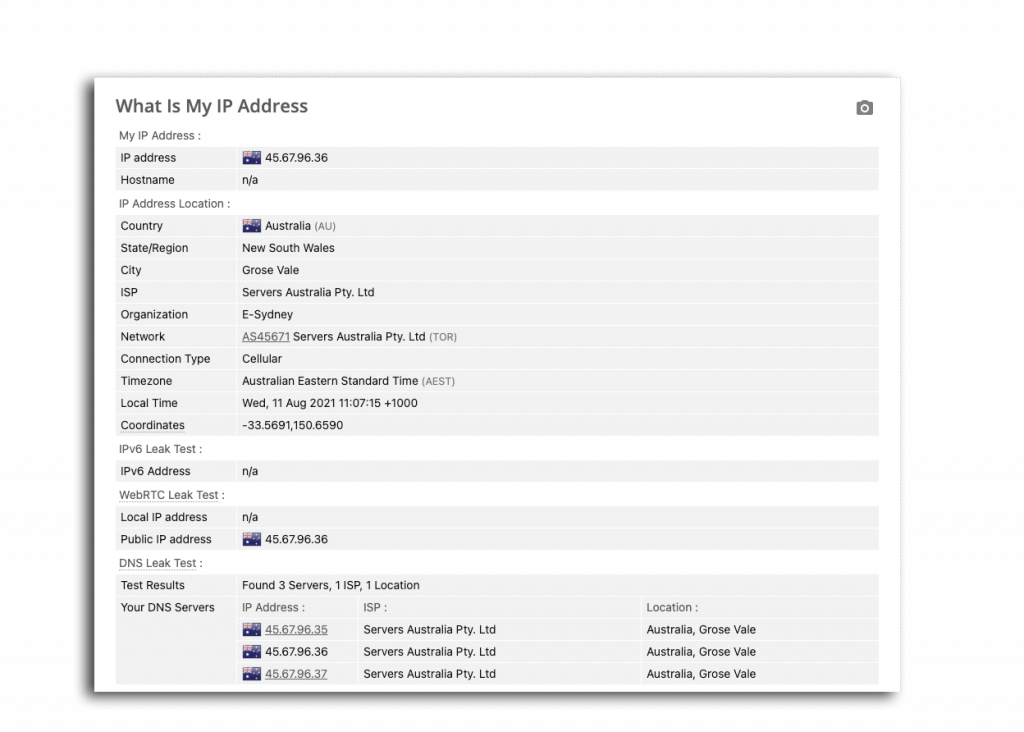 Access in Heavily Censored Countries: 8.9/10
ExpressVPN is a strong choice.
Bypassing censorship is becoming more and more important globally as certain governments restrict internet freedoms and freedom of speech in general. Thankfully, this isn't a big issue in Australia but it's still good to understand the capabilities of ExpressVPN and how they relate to censorship.
China
China's great firewall is notorious for restricting access in China as well as restricting access into China. ExpressVPN is one of the only VPNs that consistently and reliably works in China.
ExpressVPN manages this by using market-leading server obfuscation technology in combination with servers located near-to but not in China – places like Hong Kong and Thailand. This maintains quick local speeds if you're in China, but more importantly keeps the servers out of the Chinese government's jurisdiction.
If you do plan on visiting China, make sure that ExpressVPN is purchased and set up on all of the necessary devices before entering the country since it will be almost impossible to do after arrival.
Turkey
Using VPNs in Turkey is not illegal but the government certainly discourages their use. Just like with China, ExpressVPN's obfuscation tools are able to bypass any Turkish censorship with relative ease.
Again, just make sure to have everything up and running before you enter the country.
United Arab Emirates
Once again, ExpressVPN is capable of unblocking and restricted access in the UAE. VPN usage is greatly discouraged due to the government's association with the telecoms industry. The telecoms industry makes a lot of fo money through their VOIP service which can easily be bypassed using a good VPN. Due to this loss of income, the government imposes very hefty fines.
Server Network
Over 3,000 Server Locations Around the World
ExpressVPN backs up their quality security protocols speed and access with a vast network of 2,000 servers. These servers are spread across 160 cities in 94 countries.
With 94 different countries to choose from, ExpressVPN has the second widest coverage of any VPN reviewed. On top of that, the 160 city-level servers mean there will likely be a nearby server no matter where you are in the world, including Australia, which has 5 city-level servers.
All Express VPN server locations
City-level Server Locations
ExpressVPN offers one of the most diverse server networks of any VPN service provider. It may not have the largest network with 3,000+ servers, compared to NordVPN (5,343), CyberGhost (6,900), and Private Internet Access (35,900), as well as some others – but it does have servers in most countries (except for Hide My Ass).
| | |
| --- | --- |
| Country | City |
| Australia | Sydney, Melbourne, Brisbane, Perth |
| Germany | Nuremberg, Frankfurt |
| France | Paris, Strasbourg |
| USA | 14 including LA, New York, San Francisco |
| India | Chennai, Mumbai |
| Canada | Montreal, Toronto, Vancouver |
A strong selection of city-level servers.
ExpressVPN makes it incredibly easy to select a city-level server. Simply open the app, click the drop-down of the country, and then choose a suitable server location.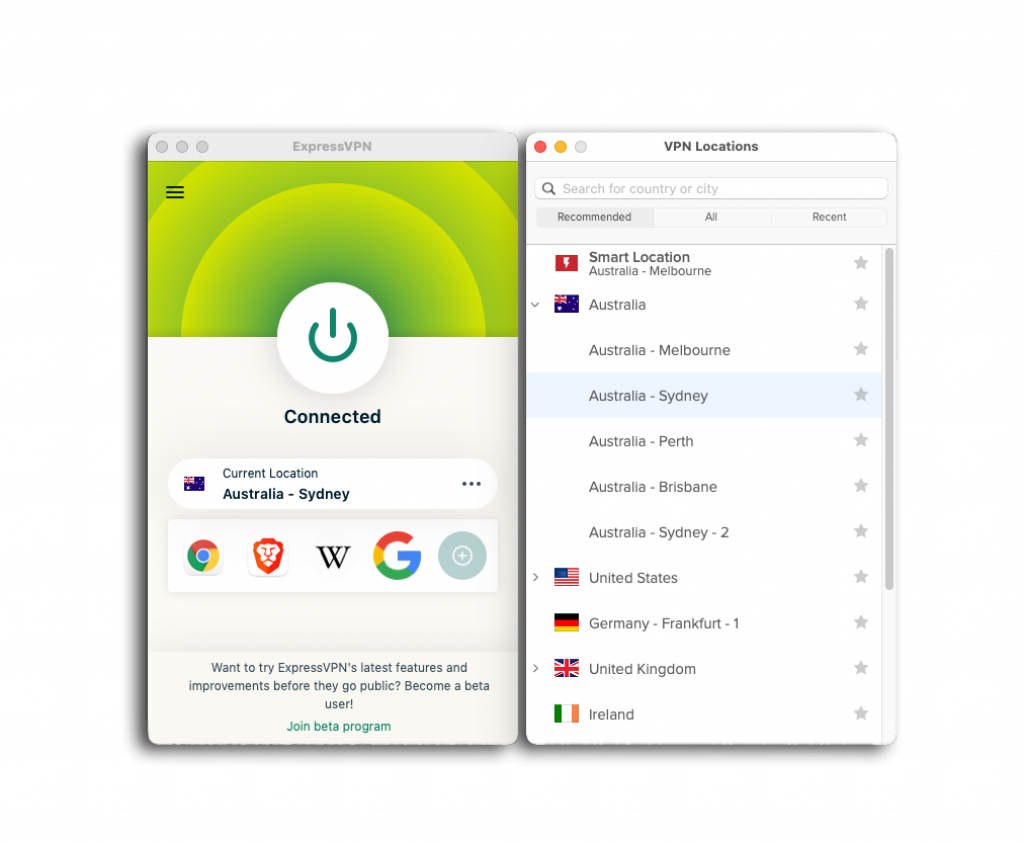 Virtual Servers
ExpressVPN does use virtual servers as part of its server network. 25% or 50 of the 160 locations are in fact virtual servers. This is not uncommon for VPN services, but the fact that ExpressVPN is upfront about it is uncommon.
Virtual servers aren't located in the country you want to connect to. They are in a different location but provide an IP from the country you wish to connect to. The only difference to the consumer is a slower connection depending on the physical distance of the server in relation to the country's IP it provides.
Device Compatibility
Almost Full Compatibility
ExpressVPN is compatible with nearly all devices and operating systems. There are dedicated apps for all major platforms and browser extensions for both Chrome and Firefox.
ExpressVPN Apps
| | |
| --- | --- |
| Windows |   Yes |
|  Mac |   Yes |
|  iOS |   Yes |
|  Android |   Yes |
|  Linux |   Yes |
| Chrome OS | YES |
|  Router |   Yes |
Table with all of the apps and if they're compatible with ExpressVPN.
ExpressVPN subscriptions support up to 5 different devices. This is one less than NordVPN but still the industry standard. If you want or need to support more devices but only want a single subscription you will need to install ExpressVPN onto the router.
Compatible Routers
ExpressVPN can be installed on the following compatible routers:
Netgear Nighthawk R700
Netgear R6300v2
Netgear R6700v3
Netgear Nighthawk R700P
Linksys WRT3200ACM
Asus RT-AC56(U/R/S)
Asus RT-AC87U
Asus RT-AC68U
Linksys EA6200
Linksys WRT1200AC
Protecting Devices Without an App
ExpressVPN can secure devices without a native app either through the SmartDNS feature or by applying the VPN to your router. For more information on the specific guides, visit the ExpressVPN website.
AppleTV
Nintendo Switch
Smart TVs
Amazon Fire Stick
Playstation
Xbox
Chromecast
Raspberry Pie
Browser Extensions
The ExpressVPN browser extensions operate differently from the majority of other VPN extensions. Usually, the extensions are proxies rather than actual VPNs, but ExpressVPN's extensions are full-fledged VPNs. This is because the desktop app is still required and the extension controls the desktop app.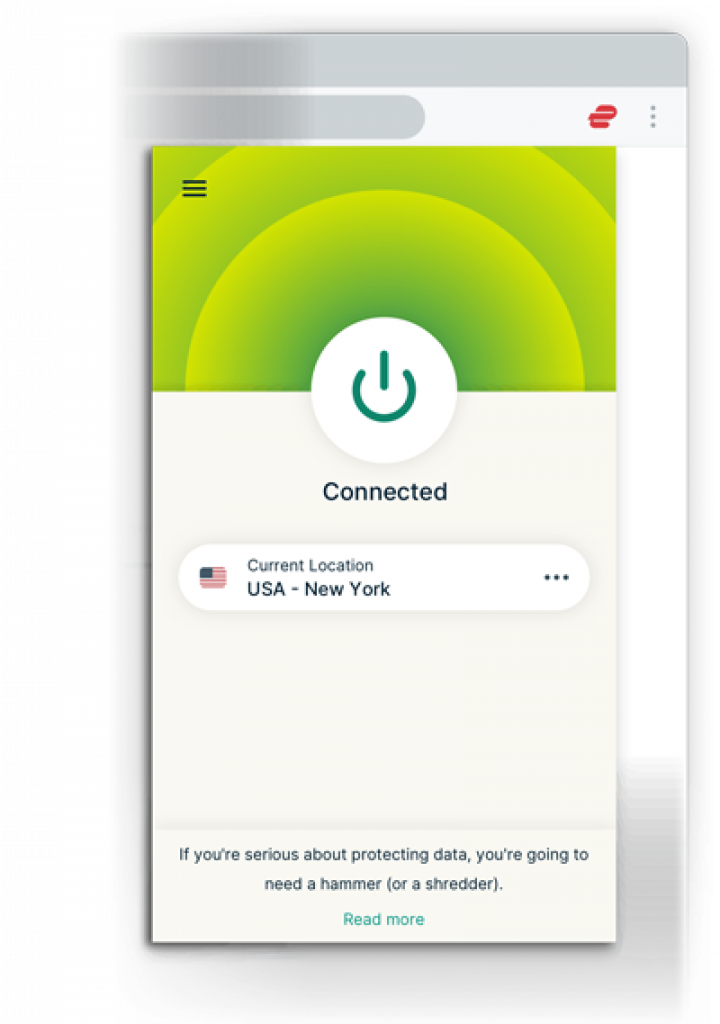 Customer Support: 8.7/10
Informed Customer Service
ExpressVPN makes it incredibly easy to find solutions to problems. Either through their large library of troubleshooting instructions or through their excellent chat support.
| | |
| --- | --- |
|  Live Chat (human representative) |  Yes – very good |
|  Phone | No |
| Email | Yes |
| Online Resources |  Yes – very good |
Different methods of customer service.
Live Chat (Human Representitive)
Speaking to a human customer service representative took a matter of seconds. Simply go to the EXpressVPN website and click on the "chat with us" button in the bottom right. Type your question and a human will get back to you with an informed answer.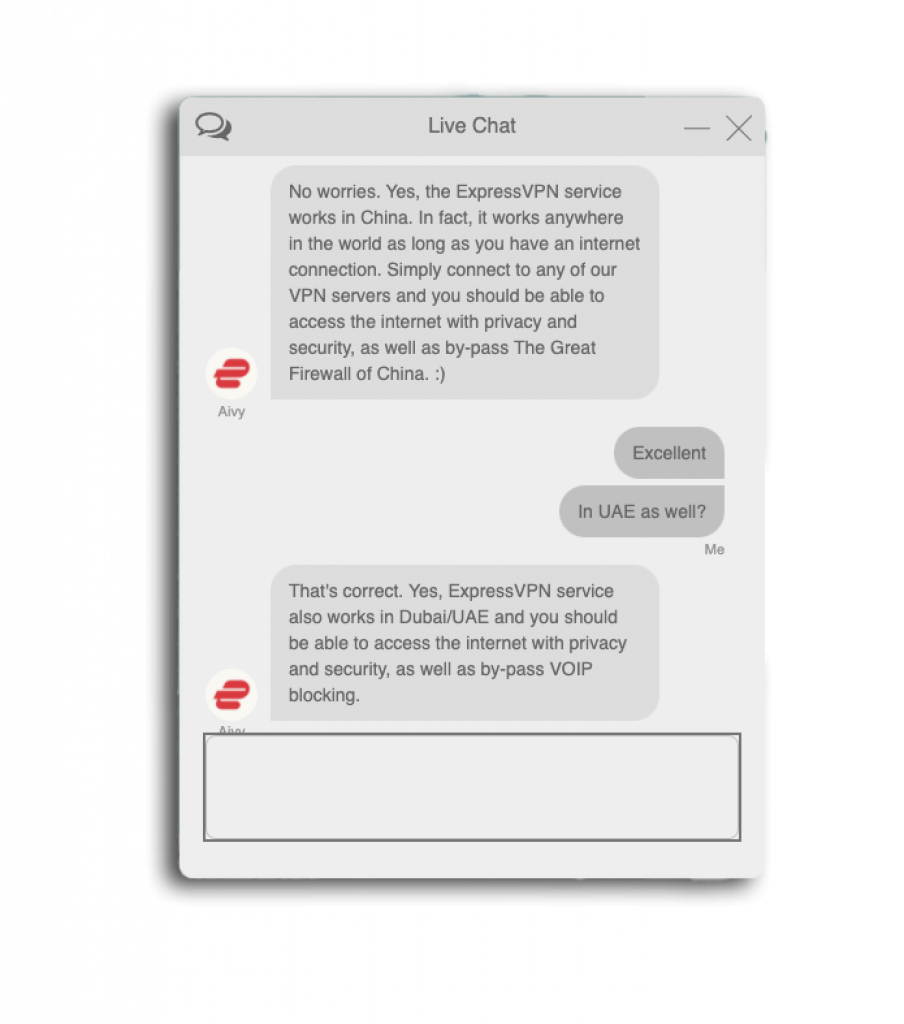 The Verdict
Express is VPN is one of the best
Based on the results of our testing from our ExpressVPN review, we can happily recommend this VPN service to Australians looking for a top-tier VPN service
ExpressVPN has a stellar security track record, excellent local speeds in Australia for streaming and torrenting, as well as the ability to unblock a plethora of international streaming services.
It is one of the few VPN services that can still access content in China unrestricted, as well as Turkey, the UAE, and other heavily censored countries.
The company is out of jurisdiction from any government body with regards to data requests, meaning the minimal customer data collected is fully protected from governments.
Overall, ExpressVPN reviews as a top 3 VPN service for Australians.
ExpressVPN Subscription Packages
ExpressVPN has three main subscriptions that all offer the same service just at differing lengths and costs. They're not the cheapest on the market but the fee is justified by the quality of the service delivered. You may be able to find a cheaper VPN that's perfectly capable of, meeting specific needs, but ExpressVPN can do it all.
ExpressVPN's monthly subscription is billed at US$ 12.95 / month, which is more than NordVPN and Cyberghost but less than AstrillVPN. It's OK value-for-money, especially if you do plan on using it just for a month while away on holiday for example.
The 6-month and 15-month both offer good-value-for-money with the 15-month, of course, being the best. Based on the history of ExpressVPN, a 15-month plan will serve well as ExpressVPN continues to invest in its VPN service.
ExpreeVPN offers a 30-day money-back guarantee on all subscriptions.

US $6.67 / month | Save 49%
30-day money-back guarantee.

US $9.99 / month. Save 23%
30-day money-back guarantee.

US $12.95 / month. Save 0%
30-day money-back guarantee.
Payment Options
ExpressVPN accepts a good selection of payment methods, with Paypal being one notable exception:
Credit and Debit Cards
Credit and debit cards offer the most convenient method but also the least private.
Bitcoin
ExpressVPN accepts payment in Bitcoin which offers more anonymity than debit or credit cards but is a more involved payment method for most people.
Paypal
Paypal is a very convenient payment method that again offers no privacy.
Alipay for Chinese Users
ExpressVPN can facilitate payments through Alipay.
Many more
For all payment methods, please view the ExpressVPN order page: expressvpn.com/order
ExpressVPN has a 30-day money-back guarantee, with no questions asked. This is becoming rarer and rarer with some companies no longer offerer a trial or money-back guarantee.
All you have to do is contact their customer support within the timeframe and you'll receive a full refund in no longer than 10 days.
VPN Pro Compared to Other High-rated VPNs
Lowest Monthly Price
Logging Policy
Download SPeed
US NEtflix

NordVPN
Check Prices
Lowest Monthly Price
$3.67
Download SPeed
u003cmeta charset=u0022utf-8u0022u003eYes
US NEtflix
u003cmeta charset=u0022utf-8u0022u003eYes

ExpressVPN
Check Prices
Lowest Monthly Price
u003cmeta charset=u0022utf-8u0022u003eYes
Logging Policy
u003cmeta charset=u0022utf-8u0022u003eYes
Download SPeed
u003cmeta charset=u0022utf-8u0022u003eYes
US NEtflix
u003cmeta charset=u0022utf-8u0022u003eYes

CyberGhost
Check Prices
Lowest Monthly Price
u003cmeta charset=u0022utf-8u0022u003eYes
Logging Policy
u003cmeta charset=u0022utf-8u0022u003eYes
Download SPeed
u003cmeta charset=u0022utf-8u0022u003eYes
US NEtflix
u003cmeta charset=u0022utf-8u0022u003eYes

ExpressVPN Review
US $6.67/month
US $12.95/month