Windscribe Premium VPN Review Summary
Windscribe is a reliable VPN service that's hung out long enough to know what people look for in a VPN. It's laced with some great security features, a couple of nice extras here and there, and some deep restriction bypassing characteristics.

Its streaming accessibility could use a lot of work and the fact that it incurred a major privacy incident just a few short months ago are definitely things to be worried about, but overall Windscribe is a lot more good than it is bad. If you're looking for a comprehensive VPN and you don't care all that much about streaming services, then there's no reason for you not to give this guy a try.
Positives
Great speeds on Aussie servers
Bypasses censorship well
Good security features
Negatives
Limited Server Network
Recent security incident
Bad for streaming
Windscribe Premium Review Summary.
Windscribe has been around for more than half a decade, so it's not exactly a rookie in the VPN industry. While they've become increasingly popular thanks to their generous free version, shelling out cash for a premium subscription comes with some notable perks. Even if you're rocking the free version, good guy Windscribe doesn't lock you out of any of its advanced features.
In fact, you get access to pretty much everything a paying user does. That means you get the same excellent security, nifty extra features, and the ability to bypass geo-blocks to access restricted content. So why bother with the paid upgrade, you ask? Well, that's what we're itching to find out, in this Windscribe Premium review.
With a free version that awesome there has to be a catch, right? You bet there is. Your data allowance is capped per month and you're only given access to a fraction of the total countries and servers the VPN has to offer. But still, that's a pretty sweet deal for a free model. Certainly a lot more charitable than what most VPN services would offer. But the question remains, do you go premium?
For one thing, if you stream a lot of content then you'll definitely want to. Windscribe Premium might not be as effective as other VPNs at getting through to streaming sites, but you'll definitely get to watch a lot more content if you can get to more countries, hence, more servers.
Speaking of countries, Windscribe's servers are hosted in 63 countries all over the world which is a pretty solid number overall. That may not be even close to the reach that HideMyAss (190) has, or even ExpressVPN (94) for that matter. But it still beats out some big names, like NordVPN (60) and IPVanish (57). It's no slouch in performance either, hitting impressive speeds of 95 Mbps. That's better than both ExpressVPN and NordVPN – two of the finest VPNs around – and only a tiny bit behind Private Internet Access.
Windscribe may be part of the 14-Eyes alliance but that just makes their developers double-down on their efforts to ensure that the VPN's privacy policy is ironclad. They do a fantastic job of it too, with the service collecting the most minimal amount of data from you as possible. That way, if they're asked by the authorities to produce information, they'll have nothing to show. Unfortunately, there was a major incident involving Windscribe just recently, but we'll discuss that a little further down.
This VPN, however, still hasn't gotten around to implementing third-party audits for their policies or anything else, which is a bit of a bummer. It's a great trend that's starting to catch on among the more popular VPNs in the business and it's a nice way to make users feel safer using the service.
Key Stats:
Good Security But a Member of the 14-Eyes.
Private Internet Access' standout features are its incredibly easy-to-use user interface, some stalwart security features, and a privacy policy that's committed to user anonymity. Check out some of the VPN's key characteristics:
Logging Policy
Anonymous Server Usage Data
Location
Canada (14-Eyes Member)
Security Incidents
No
No. of Servers
400+
No. of IP Addresses
Undisclosed
Countries
63
Supported VPN Protocol
IIKEv2/IPSec
OpenVPN (TCP/UDP)
WireGuard
Torrenting
Permitted
Access International Media
Yes
Windscribe Premium VPN Specs.
Streaming:
One of the Worse VPNs Available.
One of the reasons VPNs have become exceedingly more popular in recent years is the rise of streaming platforms that are now available all over the world. It wouldn't be an understatement to say that these platforms have pretty much taken over television in this day and age. Different content and platforms, however, are often restricted to the countries they're meant to appear in, which is why VPNs are necessary to help access them.
That being said, well-known websites such as Netflix have become very good at spotting VPN traffic and blocking it out, barring some VPN services from accessing what they have to offer. Regrettably, when it comes to Netflix, Windscribe is one of the VPNs that struggle to get past the site's security. If you're into US Netflix, then you're in luck, since Windscribe's American servers can access the website and its content just fine. Most non-US countries, on the other hand, were simply a no-go during our tests – despite the servers ironically being labelled "Windflix".
Does Windscribe Premium Work With Popular Streaming Services?
As previously mentioned, US Netflix works like a charm, which is pretty great considering that the US gets a lot of good content. Canada and UK Netflix work too if that's your cup of tea. We tried to get on Hulu, Amazon Video Prime, and HBO Go with some of the Windflix servers but had no luck. We got through to BBC iPlayer, though, but only using certain UK servers. Disney fans will be happy to know that Disney+ could also be accessed using Windflix servers, although, according to users, it does seem to be inconsistent.
But with a lineup that's missing a lot of the streaming heavy-hitters, it's hard to recommend Windscribe to someone whose primary reason for getting a VPN is to watch their favourite movies and series. There may be a few niche streaming sites that we haven't tested and may work with this VPN, but based on how it couldn't get past some of the more popular sites, we wouldn't hold our breath.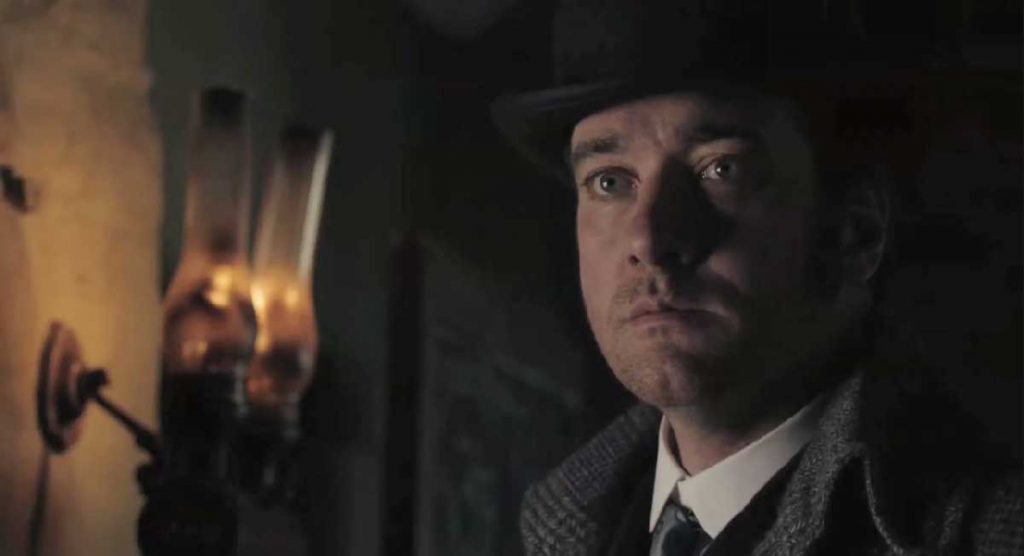 Torrenting:
A Good Choice.
If it's not for streaming, a lot of people also pick up VPNs so they can torrent to their heart's content without worry. If that sounds like something you're interested in, then you're in luck. Windscribe happens to make a pretty fine VPN for torrenting. The majority of its servers are Peer-to-peer (P2P) friendly, making it easy to seed and leech torrents all day.
There are a few servers that are not suitable for peer-to-peer activities and these are clearly marked on the server selection screen. The VPN also allows port-forwarding, which is a feature that a lot of other VPN services have been dropping lately. Using port-forwarding, you can get a nice little boost in upload and download speeds, but this comes with a far less secure connection.

Windscribe gave us strong numbers in terms of torrent bitrate, locking in an average of 11.2 MiB/s. That may not be quite as good as ProtonVPN's 13.2 MiB/s, but it's far better than IPVanish's 6.2 MiB/s and PrivateVPN's 4.2 MiB/s. All in all, it's an above-average torrenting bitrate that's close enough to the top players that you wouldn't feel much of a difference.
Speed:
Fantastic Speeds On Local Servers.
Windscribe is a bit of a hit or miss when it comes to internet speed. Certain servers give your top-notch speeds, while others are either just fine or downright awful. As with most VPNs, it's at its best when connected to a server that's closest to you, so it's no surprise that the Australian ones performed the best by far. When we tried out other server locations that Australians are likely to visit, the results were mixed.
Local Speed Test Results
The VPN worked remarkably on local Australian servers, giving us minimal dips in download speeds and an average decrease when it came to uploads. In fact, Windscribe has some of the lowest download speed reductions in any VPN we've ever tested and that is saying a lot.
We got a speed reduction of only 6.38%, which is significantly less than what we got with Surfshark (17.52%). It may not be as impressive as NordVPN's 4.71% but it's damn close. As for upload speed reduction, we got 20.27% – a solid figure that beats out NordVPN's dreadful 50.33% by miles, but isn't anywhere near as impressive as CyberGhost's 5.82%.


During the time we spent using Windscribe, it shined its brightest when we connected to an Australian server. So if you're looking for a primo VPN for downloading content while staying grounded to local servers, then Windscribe might just be the service for you. Its local upload speeds aren't half bad either, which is a plus.
| | | |
| --- | --- | --- |
| VPN | Download (Mbps) | Upload (Mbps) |
| No VPN | 108.94 | 19.19 |
| Windscibe VPN | 101.99 | 15.30 |
| % Difference | -56.33% | -60.47% |
Speed difference: upload/download when on and off Windscribe in Australia, with the percentage difference.
International Speed Test Results
Winscribe may have had exceptional download speeds on local servers but the same cannot be said when we tried going international. The download speeds while connected to US servers were decent enough at just a 23.26% reduction. Upload speed reduction was much worse at 64.51%. It just got worse from there, as we tested servers from the UK, South Africa, Brazil, and India – with the last country showcasing the worst speeds.
| | | | | |
| --- | --- | --- | --- | --- |
| Country | Download (Mbps) | Upload (Mbps) | % Difference (Download) | % Difference (Upload) |
| USA | 83.60 | 6.81 | -23.26% | -64.51% |
| United Kingdom | 26.55 | 8.47 | -75.63% | -55.86% |
| India | 14.61 | 5.20 | -86.59% | -72.90% |
| Brazil | 42.63 | 14.87 | -86.35% | -22.51% |
| South Africa | 53.40 | 6.79 | -93.77% | -64.62% |
Windscibe VPN Premium international speed tests connecting to multiple countries from Australia.
The download speed reduction in South African servers may have been above 50%, but Windscribe still managed to outperform most VPNs in that country, which is known to give a lot of VPN service performance troubles.
How Does Windscribe compare to Other Major VPNs from Australia?
When we're talking about local Australian servers, Windscribe does a tremendous job of keeping download speed reduction very low. Its upload speed reduction is pretty decent as well, but nothing to write home about. The service did struggle quite a bit internationally, however, giving us a mixed bag when it came to servers that Australian residents often visit. US servers worked well enough, but the UK and Indian ones were a big letdown.
If you're planning on spending most of your online time connected to Australian servers, then you can't do much better than Windscribe. Its download speeds are incredible and it has enough uploading horsepower to get you by. But if you have lots of plans for international servers, then you might want to consider another VPN.
Data Privacy:
A Strict Privacy Policy Marred by An Unfortunate Incident.
It was pretty easy to get to Windscribe's privacy policy. You just have to scroll all the way down to the bottom of any page on the website and click the "Privacy" link under the "Company" header. The policy itself is a very easy read, even for people who don't know all that much about internet or tech lingo. It's comprehensive but straightforward, which is a good mix. They also made sure to clearly list the information the company does and does not collect, a nice touch that could possibly save a lot of reading.
What it all boils down to is that Windscribe only stores the bare minimum amount of essential data, none of which are important information about your or your online activities. That means no collecting records of VPN sessions, IPs, or site history during the time you were connected to the VPN. Heck, you don't even need to give an email address. Just a username and password. The only things they do collect are the total amount of information transferred during the month, and a timestamp of your most recent usage of the Windscribe network.
It's worth bringing up, however, that Windscribe is based in a region that's part of the 14-Eyes alliance which is a coalition of countries agreeing to share surveillance information with one another whenever needed. This often sets off many alarms for users who put a high premium on privacy. But since Windscribe doesn't save any user information that's worth a damn, they won't have anything to hand over if asked.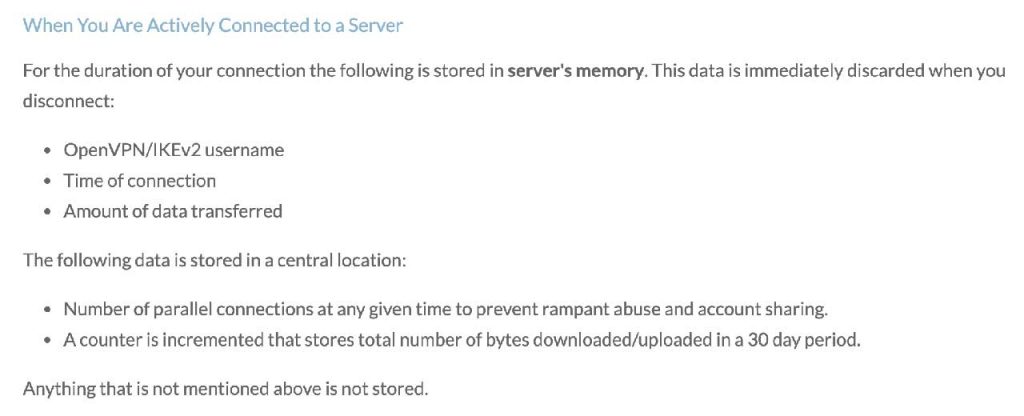 Sadly, this VPN service has yet to start submitting itself to independent audits as far as its privacy policy is concerned. That's something the higher-ups should definitely consider if they want to give their users more peace of mind while covering their asses at the same time. They have however offered up a transparency report.
Who Owns Windscribe & Where Is it Located?
Windscribe was established back in 2015 by its owner Yegor Sak. Its headquarters can be found in Canada, which happens to be one of the first countries to go along with the 14-Eyes alliance.
While it does look bad for a VPN to be located in a country whose government can force companies to give up information as they see fit, the fact that Windscribe doesn't retain any useful information in the first place means that they'll never have anything worth presenting.
Any History of Data Leaks or Violations?
Earlier this year, Ukrainian authorities seized some of Windscribe's servers as part of a then-ongoing investigation into criminal activity that dated back to April of 2020. Unfortunately for the VPN service, they found out that two of those servers were unencrypted, leaving them vulnerable to access from the outside. Windscribe subsequently made a statement owning up to the whole incident and then proceeded to further bolster its security.
While it is pretty noble of the company to take responsibility for the entire mishap instead of covering it up like other companies would, it remains a very serious episode that will no doubt have many people second-thinking subscribing to this VPN.
You can read their blog on the matter here.
Security Analysis:
Good Security Infrastructure.
Windscribe has some competent security systems in place, offering a healthy mix of encryption protocols to choose from, stalwart security features, and a few extras thrown in for good measure.
Protocols
IKEv2/IPSec
OpenVPN (TCP/UDP)
WireGuard
Security
DNS Leak Blocking
IPV6 Leak Blocking
Supports TCP Port 443
VPN Kill Switch
WebRTC Leak Blocking
Encryption
AES-256
Advanced features
Ad Blocker
SOCKS5
Split Tunneling
Windscribe VPN's security standards and protocols.
Before we jump in and tackle the highlights of Windscribe's security systems, we would like to make it clear that just like its privacy policy and software, its security aspects also lack any form of third-party audit. Given that it was just a part of a major incident, it would serve the VPN well to do so in order to restore the confidence of its user base. They did make an announcement towards the end of July promising audits by the year's end, so we'll just have to wait and see if they make good on that.
The Best Encryption Around
Like most modern VPNs, Windscribe offers AES-256 encryption which is the best the world has to offer. Any company that has information worth protecting will be running this sort of encryption along with governments across the globe. To this day, it remains the best way to keep your information safe from external threats and is enough to keep a room full of supercomputers from accessing your data.
Three Different Protocols
This VPN gives you three distinct encryption protocols to choose from, all of which have their specific uses. Some are geared more towards speed, while others focus more on security. Either way, they're all very useful.
IKEv2/IPSec
Here's one of the more common protocols and probably the one that most average users will opt to use. It's the fastest of the three, that's for sure, and is especially effective when used with a server that's physically closest to where you're located. It still works well with servers a bit further away, though.

It's great for smartphones too, since this protocol comes with an auto-reconnect feature that stops you from leaking any information whenever you swap between mobile data and Wi-Fi internet connections.
OpenVPN (TCP/UDP)
This one's geared more towards security which is why it comes highly recommended by most security professionals. It's open-source by nature, meaning it's constantly being enhanced to be more effective against threats.

There are two versions of OpenVPN, TCP and UDP. TCP is the more stable of the two while UDP gives you a bit more speed. Whichever you choose, you can easily tell that this protocol is far slower than IKEv2/IPSec.
WireGuard
Can't decide between safety and speed? Lucky for you, there's WireGuard. This encryption protocol can be best described as a middle-ground between the previous two on this list, giving you a healthy dose of both. It's much faster than OpenVPN but gives you more security than what IKEv2/IPSec has to offer. Online gamers and stream fanatics will probably want to go with this one over the other two.
Ad Blocker
Windscribe features a really cool security suite called R.O.B.E.R.T which sort of acts like an advanced form of adblocker. Using R.O.B.E.R.T, you can dictate which content you'd like blocked, such as ads, crypto mining, and malware trackers. In doing so, you'll be protecting your system from harm and speeding up your connection since there's not as much content to load.
Also, R.O.B.E.R.T can help you block out sites that you don't want yourself or any other users to access, like social media or sexually explicit websites.
SOCKS
SOCKS protocols work in a similar fashion as a VPN in the sense that it first sends your internet traffic to a proxy server where it retrieves a random IP address and then uses that newly generated address to drive your traffic. It doesn't offer the same speed or security as a VPN does, but it can help you get through geo-blocks.
Split Tunneling
This is a useful feature that a lot of VPNs have been incorporating into their service as of late. Split tunnelling lets you choose which apps you'd like to allow through your VPN connection so that it can connect to a certain website using your actual IP address. Online banking sites, for example, require your real IP address to function properly, so having a feature that allows you to do that without shutting off your entire VPN is pretty darn useful.
Access in Heavily Censored Countries:
One of the Better VPNs.
Bypassing censorship restrictions is another reason why people nowadays are keen on picking up a powerful VPN since that's the only way they can freely access the internet. The governments of certain countries have placed heavy internet restrictions on their people, putting up security measures to counter the use of VPNs. Some VPNs have enough firepower to get through these blocks, while others don't.
China
China is one of the most heavily censored countries in the world and is quickly becoming a VPN's nightmare, as the country's "Great Firewall" is making it increasingly difficult for VPNs to get through restrictions. Luckily enough for users residing in China, Windscribe is able to get through China's sturdy firewall thanks to certain features that make it well-suited for the task.
United Arab Emirates
Another country that's heavy on internet policing is the UAE and they've banned VPN usage for almost a decade now. The whole reason they banned VPNs in the first place was to stop people from using free VoIP services, thus cutting telcos out from all the profits. Either way, you'll have no problem accessing whatever site you choose, if you're using Windscribe. It bypasses UAE restrictions like a hot knife through butter.
Russia
Russia has a weird take on VPN banning. Basically, they'll only ban VPNs that don't agree to block the same sites that the government censors. But if that's the case, that's a huge benefit that can't be utilised. That being said, Russia's restrictions aren't too tough to get through and Windscribe does a great job of getting through.
The reason Windscribe is able to get through these restrictions so effectively is due in large part to its Stealth VPN mode. It's a way of hiding your VPN connection by covering it with SSL encryption, allowing it to bypass restrictions that other VPNs would otherwise have trouble with.
Server Network:
More Than Servicable but Not Great.
Windscribe boasts over 400 servers worldwide, which isn't all that much when pitted next to the likes of Private Internet Access (35,900) or CyberGhost (6,900). It is twice as much as IPVanish's 200+ but it remains one of the fewer servers we've ever come across in a VPN. Servers don't necessarily make or break the servers, but it'd be nice to have a bit more than 400.
The VPN is a bit more impressive when it comes to country availability, offering servers in 63 countries across the globe. This puts it on par with PrivateVPN and is a bit ahead of NordVPN (60). It's nowhere near HideMyAss' ridiculously good 190, though.
All Windscribe VPN's server locations
City-level Server Locations
This service may not have all that many servers in total, but they do have a lot of city-level servers in most of the countries that people are likely to visit, like the US, Australia, UK, and Canada.
| | |
| --- | --- |
| Country | City |
| Australia | Adelaide, Brisbane, Canberra, Melbourne, Perth, Sydney |
| Germany | Frankfurt |
| France | Paris |
| USA | Atlanta, Dallas, Denver, Kansas, Boston, Buffalo, Charlotte, Chicago, Cleveland, Detroit, Miami + many more |
| India | Chennai, Mumbai, Pune |
| Canada | Montréal, Toronto, Vancouver |
| UK | Edinburgh, London, Manchester |
WIndscribeVPN's City-level Server Locations
Server Types
Windscribe's server composition is rather unique in the sense that their entire fleet is made up purely of the physical kind. Most VPNs like to mix and match between physical and virtual, but it seems this service decided to go all-in with the former.
It is worth noting, however, that Windscribe rents out the majority of these servers and doesn't actually own them. Having said that, there are plenty of advantages to going physical, such as overall higher efficiency, easier access, and generally better reliability.
Device Compatibility:
Highly Compatible With The Majority of Devices.
Windscribe VPN has a native application for the vast majority of commonly used devices and operating systems.
Private Internet Access Apps
| | |
| --- | --- |
| Windows | Yes |
| Mac | Yes |
| iOS | Yes |
| Android | Yes |
| Linux | Yes |
| Chrome OS | No |
| Router | Yes |
| Amazon Fire Stick | No |
WindscibeVPN Apps
Windscribe is compatible with almost anything you throw at it, including Windows, Mac, Android, iOS, and even Linx. Heck, you can even install it on your NVidia Shield and Amazon Fire TV. You just have to head on over to their website and find the download link all the way at the bottom of the page under the "Windscribe" header. There, you'll find links to perhaps the widest variety of platforms you'll see in a VPN.
Protecting Devices Without an App
As amazing as Windscribe's compatibility is, you're bound to run into a few gadgets like game consoles that won't have native support for the VPN. In that case, you can just install it on your router and enjoy protection for any device that connects to it, such as:
Xbox One and Series X|S
Playstation 4/5
Nintendo Switch
Smart TVs
Chromebooks
& more
Browser Extensions
You can get "lite" versions of Windscribe in the form of browser extensions that are available for Mozilla Firefox and Google Chrome. There's also an extension for the Opera which is great news for fans of the fairly popular web browser. It only protects whatever activities you do within the browser, of course, but it does give you some solid adware and malware blocking nonetheless.
Customer Support:
Very Good and Informative.
Private Internet Access has received a welcome upgrade in the customer support department, as they now have a live chat feature on their website that's available 24 hours a day, 7 days a week. This has become the standard among VPN services and it's nice to see that PIA has finally joined the bandwagon.
| | |
| --- | --- |
| Live Chat (human representative) | Yes – good |
| Chat Bot | Yes |
| Phone | No |
| Email | Yes |
| Online Resources | Yes – excellent |
Different methods of Contacting Windscribes VPN Support Team
Chatbot
The website is completely missing a chatbot or anything of the sort. You have a button that pops up on the bottom-right corner of the screen that asks for some personal information before connecting you directly to a human representative.
Live Chat (Human Representative)
If you keep bombarding Garry with questions he just can't find the answers to, he'll patch you through to a human representative who'll help answer any questions you may have. In our experience, the humans we talked to were well-informed and answered all of the questions we had to ask without much difficulty. They were friendly to boot and didn't give a canned vibe.
Email
You won't find Windscribe's email address in a "Contact Us" section like most services or websites. Instead, you'll have to scroll down to the bottom of any of the website's pages and click the "Support" link found under the "Windscribe" section. From there, you'll find a "Submit Ticket" button under "Technical Support".
After trying out the search and failing, you'll have the chance to submit a ticket for more technical questions and issues. You'll have to key in your email and Windscribe Username, but not much else. The turnaround time for these things could be anywhere from a couple of hours to a couple of days, but they'll get back to you no matter what.
The Verdict:
An Impressive VPN That Needs Some Help In The Streaming Department.
Windscribe may not provide a great streaming experience and its speeds are erratic, to say the least, but it makes up for its shortcomings through its fantastic security features, stellar restriction bypassing capabilities, handy extra features, top-notch torrenting performance, and what looks to be the best free model we've ever seen in a VPN.
Its Stealth VPN mode is powerful enough to allow it to fly underneath China's radar and its excellent compatibility lets you install the VPN on devices that would normally never have native support. Plus, you're allowed to connect as many devices as you want to a subscription, whether paid or free, which is unheard of.
Is it the best out there? Not really. Windscribe even had a major incident just a few months back that's shaken a bit of its reputation among VPN users. But it has shown massive improvement in the security space and can be a great choice for people looking to do a little bit of everything on the web. As long as you don't mind being stuck with US Netflix, that is.
Private VPN Access Subscription Packages

US $4.08/month. Save 55%. Billed Every 12 Months.
30-day money-back guarantee.
30-day money-back guarantee.
Payment Options
Credit and Debit cards
It's one of the easier ones to use since you carry your card around with you wherever you go and you don't have to log in anywhere or work any apps.
Paypal
One of the world's leading online wallets. Paypal is easy to use and quick to transfer, offering a nice layer of encryption for your information too. A solid choice for a payment method.
PaymentWall
This is a relatively obscure payment method, especially for VPN services. Actually, it's the first time we've come across it during a VPN review. PaymentWall is known for its ease of API integration, allowing you to automate your payment system with minimal effort.
Bitcoin
The king of anonymous currencies. Bitcoin is the way to go if you're looking to pay discreetly and quickly. The fluctuating value makes it a bit hard to monitor, though.


Windscribe Premium VPN Review
US $4.08/month
US $9.00/month