Private Internet Access Review Summary
Private Internet Access is among the old guard in the VPN industry, sticking true to the tried and tested formula in having a solid VPN service. You've got excellent security systems in place, a whole mass of servers, and a few extra features that'll catch people's eye.

Unfortunately, this is all marred by disappointing upload and download speeds in the majority of servers we tested lack of specialized restriction-bypassing features, and limited streaming capability. It's a relatively affordable VPN, especially if you go all-in on the 3-year plan, and not a bad one by any means. It's just tough to recommend PIA when there are so many better VPNs in the market.
 
Positives
Fast server speeds
No logs policy
Affordable pricing plans
Negatives
Relatively small server network
Should Aussies Use Private Internet Access?
PIA Review Introduction.
Private Internet Access, also referred to as PIA, has been around for north of a decade, providing users around the world with safe and anonymous browsing. The VPN offers an incredibly easy-to-use UI, making it very accessible to both casual and tech-savvy users, and it comes with some excellent security features to ensure your safety with whatever you're doing online.
It's also one of the more affordable VPNs we've come across which is a huge plus considering what you're paying for you, though you will have to commit long-term if you really want to get your money's worth. But with so many amazing and more popular VPNs out there, does this one bring enough to the table to make it worth your time? To find out, we're putting it through some rigorous testing, in this Private Internet Access review.
While Private Internet Access does manage to get past the geo-restrictions of a decent number of streaming platforms, it's pretty hit-and-miss, and when it comes to accessing Netflix in different countries. It's got a bunch of great security features along with some nifty extras that not a lot of VPNs have, and its privacy policy is well-written and holds up nicely.
PIA has servers located in 78 different countries around the world, which may not be up to par with the likes of HideMyAss (190), ExpressVPN (94), and CyberGhost (91), but it's still a good number nonetheless. It actually beats out a few notable names, like NordVPN (60) and Surfshark (65).
When talking about speed, PIA managed to reach a blazing 98 Mbps, which happens to be the fastest speed we've ever tested in a VPN. In comparison, NordVPN and ExpressVPN hit 93 Mbps and 89 Mbps respectively and those happen to be two of the best VPNs in the business. Don't go subscribing just yet though, as the speeds that PIA showcased on the servers we tested were a whole different story.
Private Internet Access falls under the jurisdiction of the 5, 9, and 14-Eyes alliance, which is plenty of reason for some users to already be heading for the door, but the VPN's stalwart privacy policy guarantees that no logs are collected. That being said, even if they are required by law to hand over information, they really don't have any to give up.
Unfortunately, PIA is one of the VPNs that have yet to implement any form of a third-party audit. Sure, the lack of any major data leak or incident given their longevity in the industry is admirable, but an audit is a great way to maintain consumer confidence in the product they're using. It's something this VPN should definitely consider.
Key Stats:
Good Stats Overall, But 14-Eyes Member.
Private Internet Access' standout features are its incredibly easy-to-use user interface, some stalwart security features, and a privacy policy that's committed to user anonymity. Check out some of the VPN's key characteristics:
Logging Policy
No Logs
Location
US(14-Eyes Member)
Security Incidents
No
No. of Servers
35,900+
No. of IP Addresses
35,900+
Countries
78
Supported VPN Protocol
IIKEv2/IPSec
L2TP/IPSec
OpenVPN (TCP/UDP)
WireGuard
Torrenting
Unlimited
Access International Media
Yes
PIA's VPN Specs.
PIA has many excellent key stats including a vast server network spread across 78 countries, excellent VPN protocols, and a no-log policy. However, it is located in the US which is a 14-Eyes member leaving questions about complete data privacy open.
Streaming:
Decent But Not Great.
Netflix has long since created problems for VPNs, consistently making improvements to its security in order to block out services. Nowadays, a lot of VPNs struggle to bypass Netflix geo-restrictions reliably, with Private Internet Access being one of them.
On one hand, PIA manages to access the streaming service on all of the VPN's US servers, which bodes well for fans of an American lineup of shows. It was also capable of bypassing geo-restrictions in the UK and Canadian servers as well. Servers in other countries weren't as successful, however, as servers in Germany and Mexico just couldn't get through Netflix's tough blocks.
Unlock the Majority of Popular Netflix Libraries:
PIA does a decent job of unblocking geo-restricted libraries, but not as many as PrivateVPN, ExpressVPN, or Surfshark. From our testing, we can confirm the following international Netflix libraries can be accessed with PIA:
United States
United Kingdom
Italy
Germany
France
Japan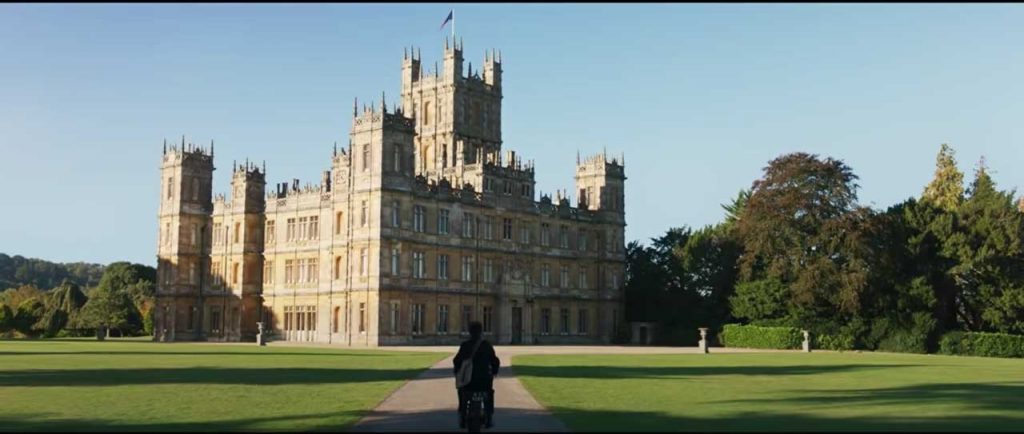 Private Internet Access makes it simple to access US Netflix but you do have to know which servers work. Undoretunely, we could only get Netflix working on just one of their US servers, which was "US Washington DC".
Although Private Internet Access (PIA) can unblock Netflix libraries, it's hard to recommend it if this is the primary reason for purchasing a VPN. There are other VPNs that do a much better job like Surfshark, NordVPN, and Windrill VPN.
Does Private Internet Access Work With Popular Streaming Services Accessed from Australia?
PIA does not offer as wide a repertoire as some of the other VPN services out there in terms of streaming platforms it's able to unblock from within Australia. Here are some of the streaming sites we were able to access on the regular:
Netflix (limited countries)
Disney+
Amazon Prime Video
Hulu
BBC iPlayer
As you can see, Private Internet Access manages to provide access to some of the heavy hitters in the streamlining world. We've found that it was even able to bypass blocks set by Amazon Prime Video – a streaming service that's notorious for giving VPNs a hard time. BBC iPlayer is another platform that's often inaccessible by various VPNs.
Does PIA Unblock BBC iPlayer?
Yes, PIA does an excellent job of unblocking the notoriously difficult to unblock BBC iPlayer. We used the "UK London Streaming" server (one of many streaming-optimised servers) and it worked first time, every time and with no buffering, even from Australia. Impressive but uncommon among top-tier VPNs.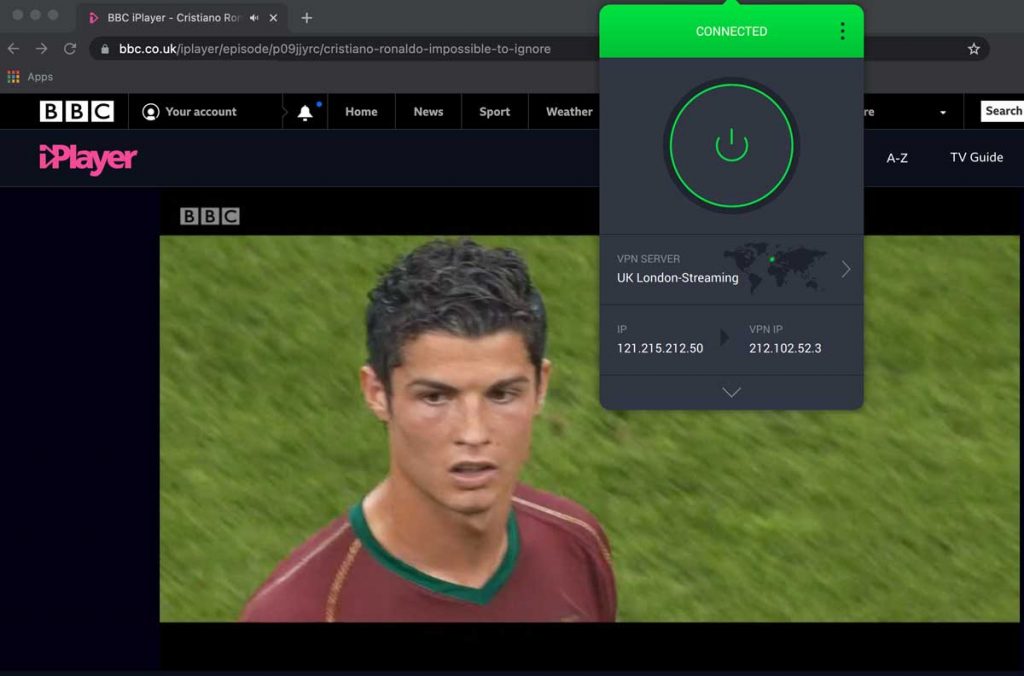 Given PIA's limited Netflix accessibility, lack of servers optimized for streaming, and its relatively short list of accessible streaming websites, this VPN isn't exactly the best pick for people who prioritize streaming. 
Torrenting.
An OK VPN for Torrenting.
On paper, Private Internet Access seems like an excellent VPN for torrenting. It boasts unlimited peer-to-peer file sharing, all of its servers feature full torrent support, and its strict "no logs" policy ensures that you remain safe and anonymous throughout your torrenting activities. The service even allows for port-forwarding – a feature that has become notably absent in many VPNs today.
Port-forwarding can be a bit risky as far as cyber security is concerned, but it can be a good way to get a considerable boost in download and upload speeds, as well as providing users with the ability to access their home devices remotely.
Fortunately for PIA, it delivers quite well when it comes to torrenting bitrate. On average, it gave us a torrent bitrate of 10.4 MiB/s, which may not be among the fastest we've ever tested, but it's close enough to make Private Internet Access a solid choice for torrenting.

For comparison's sake, our top two picks for torrent bitrate are ProtonVPN (13.2 MiB/S) and Surfshark (13.1 MiB/s). At the other end of the spectrum are the two VPNs with the lowest bit rates during our testing, IPVanish (6.2 MiB/s) and PrivateVPN (4.2 MiB/s).
Overall, PIA's solid torrenting bitrate combined with its torrent supporting servers and secure privacy policy makes it an excellent pick if torrenting is your jam. It may not be the fastest but it's certainly more than capable.
Speed:
Some of The Slowest Speeds We've Tested.
Speed-wise, Private Internet Access turned in a disappointing performance overall, giving us bafflingly high-speed reduction numbers both on the download and upload fronts. It didn't matter whether we tested on local or international servers either since both of them ended up being a letdown.
All things considered, PIA gave us some of the slowest speeds we've ever recorded, with its performance on Indian servers being particularly poor. This is a bit of a bummer since India is one of the more popular countries that Australians visit via VPN.
Local Speed Test Results
Australian residents are in for some bad news. During our testing, Private Internet Access ranked dead last when it came to both upload and download speeds while connected to a local Australian server. Download speeds came with a whopping 56.33% reduction while upload speeds were even worse at a 60.46% reduction.
To put things in perspective, the second slowest VPN service we've ever tested on a local server was PrivateVPN and that gave us download and upload speed reductions of 33.87% and 18.56% respectively, which is still quite lacklustre but a fair bit better than what PIA had to offer.
On the other side of the spectrum, NordVPN had an average download speed reduction of 4.71% and CyberGhost had an impressive upload speed reduction of just 5.82% when connected to Australian servers.


If you live in Australia and are in the market for a VPN that'll give you lightning-quick download and upload speeds then you'll want to steer clear of Private Internet Access. It may have a few things going for it, but speed is certainly not one of them.
| | | |
| --- | --- | --- |
| VPN | Download (Mbps) | Upload (Mbps) |
| No VPN | 108.59 | 18.49 |
| PIA VPN | 47.42 | 7.31 |
| % Difference | -56.33% | -60.47% |
Speed difference: upload/download when on and off PIA in Australia, with the percentage difference.
International Speed Test Results
For the most part, Private Internet Access performed even worse on international servers that Australians are likely to visit, with the exception of Brazil and the UK where it did a marginally better job.
During our tests on the US, South African, and Indian servers, PIA's speeds were significantly poorer, with the performance on Indian servers making the VPN virtually unusable.
| | | | | |
| --- | --- | --- | --- | --- |
| Country | Download (Mbps) | Upload (Mbps) | % Difference (Download) | % Difference (Upload) |
| USA | 35.68 | 8.90 | -67.14% | -51.87% |
| United Kingdom | 58.2 | 6.13 | -46.40% | -66.85% |
| India | 1.71 | 1.53 | -98.43% | -91.73% |
| Brazil | 67.37 | 10.73 | -37.37% | -41.97% |
| South Africa | 24.61 | 14.80 | -77.34% | -19.96% |
PIA international speed tests connecting to multiple countries from Australia.
How Does Private Internet Accesss compare to Other Major VPNs from Australia?
Locally, PIA had the worst upload and download speeds we've recorded so far, and it didn't fare much better on some of the more popular international servers either. There are some bright spots, with the download speeds in the UK and Brazilian servers being somewhat serviceable, but there are just so many other VPN services out there like NordVPN and CyberGhost that provide far better speeds overall.
Private Internet Access surely has its strengths and it has plenty of features that users may find attractive. Unfortunately, it doesn't have much going for it in terms of speed. So if that's what you're counting on when choosing a VPN service, we recommend that you look elsewhere.
Data Privacy:
Excellent Policy Despite Being Part of The 14-Eyes Alliance.
Private Internet Access offers a strict "no logs" policy that's exceedingly detailed albeit fairly technical. While it's not overly complicated by any means, it might give non-tech-savvy users and non-native English speakers a bit of a hard time, especially during the initial section.
The page is easily accessible on the VPN's official website and can be found on the bottom-right corner of the page under the "Help" section.
This VPN may not keep logs, but that doesn't mean that they don't save some of your information. The policy clearly states that the service retains certain bits of data, particularly regarding your email address, billing information, cookie identifiers, and state/zip code.
They also mentioned gathering non-personal data, such as Google analytics info, internationalisation, and system info. That being said, this is all fairly run-of-the-mill stuff that you shouldn't be too worried about.
One initial cause for concern is the fact that Private Internet Access is located in a country that's part of the 14-Eyes alliance, which is a group of countries that have agreed to share intelligence with one another.
Fortunately, the VPN was given a chance to test the effectiveness of its privacy policy multiple times in the past when the service was asked by the government to give up information but they had nothing to present.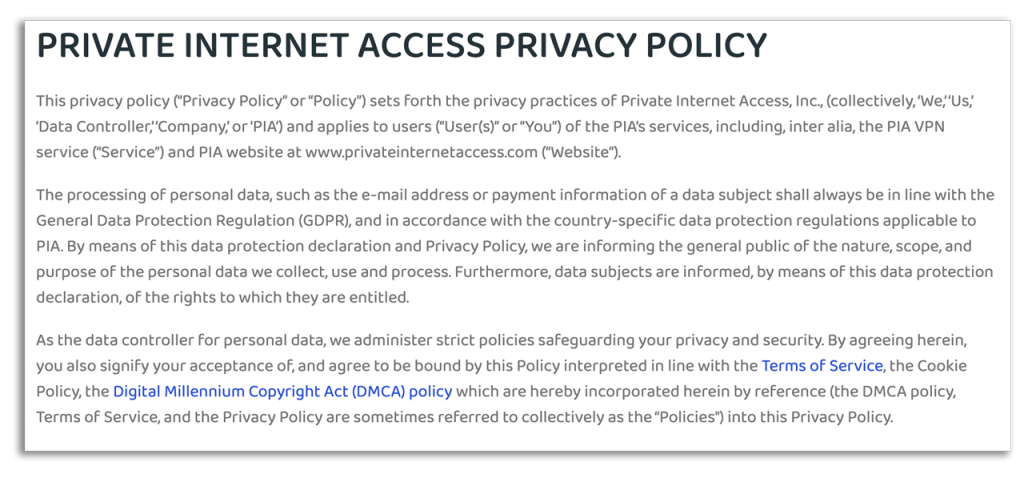 The only thing missing from their policy is a regular third-party audit that would frequently ensure that the policy is up to par with what they claim it to be. That way users can rest easy knowing that their information truly is safe.
Who Owns PIA & What Jurisdiction Is it Under?
PIA was founded by Andrew Lee back in 2010 and its parent company at the time was London Trust Media, Inc. Private Internet Access would later be merged with Kape Technologies in the tail-end of 2019, with the company also operating two other VPN services – Zenmate and CyberGhost.
PIA's headquarters is located in the United States of America, making it part of the infamous 14-Eyes Alliance. This means that the service has to comply with the US government if it ever requests information pertaining to the VPN and its users. Lucky for us, PIA takes its "no logs' policy very seriously, meaning they really won't have any information to give up.
Any History of Data Leaks or Violations?
Despite being around for a fairly long time, Private Internet Access has never experienced a major leak or incident of any sort. The US government did demand they release log data as part of an investigation back in 2015 and again in 2017, but the VPN stayed true to their word and had no information to put forward.
Security Analysis:
Healthy List of Security Features With Nifty Extras.
It's been a rough review so far, with its limited streaming options and substandard speeds, but security is where Private Internet Access really shines. Not only does it include the most popular encryption protocols and all the security characteristics you'll need, but it also comes with some impressive extra features to make it worth your coin.
Protocols
IKEv2/IPSec
L2TP/IPSec
OpenVPN (TCP/UDP)
WireGuard
Security
DNS Leak Blocking
First-party DNS
IPV6 Leak Blocking
Supports TCP Port 443
VPN Kill Switch
WebRTC Leak Blocking
Encryption
AES-128
AES-256
Advanced features
Ad Blocker
Dedicated IP
SOCKS5
Split Tunneling

Private Internet Access security standards and protocols.
The only thing missing from PIA's overall security is the implementation of ongoing independent audits to make sure everything's working according to plan. This goes not only for the security features but for its software and privacy policy as well. It's a whole lot better than just taking the VPN's word for it and, instead, giving the users some concrete data as to the service's effectiveness.
The Gold Standard in Encryption
Private Internet Access provides more freedom than most as far as encryption is concerned, allowing you to choose between either AES-128 and AES-256. AES-128 is the default, which is plenty secure in its own right, though nowhere near as tough as its successor. AES-256 has quickly become the standard in secure encryption, giving your information a level of security that's virtually impossible to break.
Four Types of Protocols
This VPN offers four different protocols to choose from, each of which come with their own strengths and weaknesses. Some of the protocols are mainstream and can be found in most VPN services, while others are considered a bit more niche.
IKEv2/IPSec
One of the two most common protocols being used nowadays, IKEv2/IPSec is usually your fastest bet and is best used when connected to a server closest to your physical location. It works pretty well with servers that are further away, though, so you won't have to worry too much about that part.

IKEv2/IPSec is especially useful if you like connecting to the VPN service via smartphone since it has an auto-connect feature that prevents information leaks when you're changing internet connections from mobile data to Wi-Fi.

OpenVPN (TCP/UDP)
Here's another immensely popular protocol that's known for its extra security on account of its open-source nature. This allows it to constantly be improved upon by developers, giving it periodical booster shots to make it even safer.

You can choose between the TCP and UDP versions, with UDP being more focused on speed while TCP is a bit more stable. Whichever you choose, you'll find that it's noticeably slower thanIKEv2/IPSec, though a lot of people agree that the tradeoff in security is worth the price.

L2TP/IPSec
This protocol is the successor to the older PPTP and offers a decent mix of speed and encryption. Unfortunately, certain firewalls may cause a significant drop in speed when using L2TP/IPSec and the protocol uses more CPU horsepower than others.
WireGuard
If there were a middle point between OpenVPN's security and IKEv2/IPSec's speed, it'd be WireGuard. During our tests, we found that this protocol was a tad slower than IKEv2/IPSec but still a lot faster than OpenVPN, giving us a degree of speed we were comfortable with without sacrificing any safety. If you like online gaming, streaming shows, or just surfing the net for hours, this is probably the protocol to go with.
Ad Blocker
PIA calls it their MACE feature and it effectively blocks out malware, adware, and other tracking thingamajigs whenever you have your VPN running. We tried it out for ourselves and it did a great job of keeping ads at bay when we visited sites that were normally full of them.
It even stopped commercials from popping up while we were streaming Twitch. This feature works on Windows, Mac, Linus, and Android, but is unfortunately not available for iOS devices.
SOCKS5
This is the latest version of the SOCKS protocol and it works in a similar manner as a VPN. It sends your traffic to a proxy server first, where a random IP address is generated before the traffic continues on to its destination. It's not as fast or secure as a VPN, but it performs a similar function of getting through geo-restrictions.
Split Tunneling
By split tunnelling, you can choose exactly which apps you want to allow to bypass your VPN service, allowing them to connect to the internet using your real IP address. Certain websites don't function properly via VPN, like online banking sites, so it's a nifty feature that'll allow you to access these sites without having to shut off your VPN and interrupt your other online activities.
Access in Heavily Censored Countries:
Serviceable Bypassing Capabilities.
One of the more common reasons people pick up a VPN service is to bypass internet restrictions placed by governments of countries with heavy censorship laws. Some VPNs put in extra time and effort to make sure their service is particularly suited to deal with these blocks, while others… Not so much.
China
Among the most troublesome firewalls the world has ever seen is China's "Great Firewall". This has proved challenging for some of the most prominent VPNs in the market, with only a handful of them being able to bypass these restrictions reliably.
Regrettably, Private Internet Access is not one of the VPNs that has seen consistent success in penetrating this firewall. Some users have managed to utilize the L2TP protocol in order to get through, but this is pretty much based on pure luck and isn't recommended on account of the protocol's mediocre security.
United Arab Emirates
The UAE has banned VPN usage in the country going on 9 years now, allowing only Telco companies to use them. The whole reason they were banned to begin with was that they allowed people to utilize VoIP services to contact others around the globe for free, which didn't sit particularly well with the Telcos.
That being said, the UAE's restrictions aren't particularly difficult to circumvent and PIA manages to get past them without too much effort.
Russia
Russia is another country that has been making a big stink about VPNs for a while now. It's not that they outright ban them, but they ban the ones that don't also block the sites that the Russian government bans themselves.
Spoiler alert, there are a whole bunch of sites that the government doesn't want you using. There's also the matter of Russia imposing widespread data retention from all their ISPs, making anonymity a thing of the past. Luckily enough, most VPNs can bypass these restrictions without too much trouble, PIA included.
Features That Help Private Internet Access Bypass Restrictions
Unlike Surfshark and PrivateVPN, Private Internet Access doesn't sport any special features that make it more adept at breaking through restrictions.
There's no Camouflage mode to mask your traffic, making it look as though you're using a regular connection, and there's no NoBorders feature that'll help you choose the best servers for bypassing blocks. Having said that, PIA really isn't the best choice if you besting firewalls is what you're after.
Server Network:
More Servers That You Can Shake A Stick At.
If there's one area where Private Internet Access reigns king, it's definitely in the overall number of servers. PIA boasts an absolutely bonkers 35,900 servers all over the world, which is the most we've ever come across by miles.
CyberGhost (6,900) takes second place with NordVPN (5,343) not far behind. As you can see, the disparity between first and second place is pretty crazy. PIA's server count is certainly impressive but a high number doesn't necessarily make for a great VPN.
Private Internet Access' worldwide presence is pretty stellar as well, with the VPN sporting servers in 78 countries the world over. There are a handful of VPNs with a wider reach, like HideMyAss (190) and ExpressVPN (94), but 78 remains very impressive nonetheless.
All Private Internet Access' server locations
City-level Server Locations
Despite having an insanely high number of servers, PIA doesn't have a particularly impressive city presence. Don't get us wrong, the VPN has city-level servers in every country's major city/cities, but Surfshark did it arguably better with far fewer servers.
| | |
| --- | --- |
| Country | City |
| Australia | Melbourne, Perth, Sydney |
| Germany | Berlin, Frankfurt |
| France | Paris |
| USA | Atlanta, Chicago, Texas, Denver, Houston, Las Vegas, Los Angeles, Miami, New Jersey, New York, + more |
| India | Mumbai |
| Canada | Montreal, Ontario, Toronto, Vancouver |
| UK | London, Manchester, Southampton |
Private Internet Access City-level Server Locations
Server Types
Private Internet Access offers a healthy mix of both physical and virtual servers, each of which has its own pros and cons. Physical servers, for example, usually provide superior performance thanks to the marginal loss in internet speed. Virtual ones, on the other hand, are more readily available and are often more compatible with applications.
Device Compatibility:
Highly Compatible With The Majority of Devices.
Private Internet Access native applications for a wide range of devices and operating systems. This level of support is up there with the best VPNs and for 99% of people, this means an easy-to-use VPN.
Private Internet Access Apps
| | |
| --- | --- |
| Windows | Yes |
| Mac | Yes |
| iOS | Yes |
| Android | Yes |
| Linux | Yes |
| Chrome OS | No |
| Router | Yes |
| Amazon Fire Stick | No |
Private Internet Access Apps.
The VPN is highly compatible with the majority of devices and is a no-brainer to set up whether on Windows, Mac, Android, Linus, or iOS. You can simply download the client for whichever platform from PIA's website, with the links being located at the very bottom of the page under the header "PIA Apps".
While the software for all of the platforms is largely identical, it's worth noting that the MACE adblocking feature is notably missing from the iOS version which is a huge bummer for iPhone/iPad fans.
Protecting Devices Without an App
As with most VPN services, you can set up Private Internet Access on your router itself, which provides protection to any gadget or machine that connects to it despite not having native VPN support. It also allows up to 10 devices per subscription which is more than what most VPNs care to offer. Here are some of the devices you can connect:
Modern Game Consoles
Chromebooks
Smart TVs
Apple TV
+ more
Browser Extensions
Another handy little extra is the PIA browser extension that's available as an add-on for Chrome, Firefox, and Opera browsers. This is great news for Opera fans since very few VPNs cater specifically to that specific web browser. Basically, these extensions are like a very basic version of the VPN, protecting all internet activity that's done within the browser.
Customer Support:
Very Supportive.
Private Internet Access has received a welcome upgrade in the customer support department, as they now have a live chat feature on their website that's available 24 hours a day, 7 days a week. This has become the standard among VPN services and it's nice to see that PIA has finally joined the bandwagon.
| | |
| --- | --- |
| Live Chat (human representative) | Yes – excellent |
| Chat Bot | No |
| Phone | No |
| Email | Yes |
| Online Resources | Yes – excellent |
Different methods of Private Internet Access customer service.
Live Chat (Human Representative)
The website is completely missing a chatbot or anything of the sort. You have a button that pops up on the bottom-right corner of the screen that asks for some personal information before connecting you directly to a human representative.
Email
By navigating to the "Contact Us" page found in the "Help" section on the bottom part of the website, you'll find a button labelled "Submit a Ticket". Click that and you'll be taken to a rather long and detailed form that you can fill out if you want to report an issue or ask a question that you couldn't find the answer to using the website's resources. The extensiveness of a process is a bit of a hassle but also allows you to explain your problem thoroughly in order for you to receive a more accurate response.
The Verdict:
An Okay VPN Service That's Tough To Recommend Over Some of The Better Ones.
Private Internet Access has a lot of things going for it. It offers a great selection of encryption protocols to choose from, some nifty extra features to work with, like split tunnelling, Adblocker, and browser extensions, and the most insane network of worldwide servers you've ever seen. Security-wise, it gets us a thumbs up from us and its excellent track record further proves how capable the VPN has been throughout the years. It's also a stellar VPN for torrenting, if that's your thing.
Unfortunately, a lot of its strengths are overshadowed by some crippling flaws. For starters, PIA had some of the slowest download and upload speeds in a lot of the servers we tested, including local servers in Australia. It also struggles with accessing Netflix in a lot of countries, so it wouldn't be your go-to VPN for movie streaming. Not to mention the fact that it's unable to bypass China's "Great Firewall" and doesn't have special restriction-bypassing features.
It's a competent enough VPN service, but not one we'd likely recommend over all the other great ones out there that are better suited for specific activities. If you're not keen on spending too much and aren't particular on speed or bypassing geo-blocks, then it's worth giving Private Internet Access a try.

Private VPN Access Subscription Packages

US $2.03/month. | Save 83%
30-day money-back guarantee.

30-day money-back guarantee.
30-day money-back guarantee.
Payment Options
Credit and Debit cards
One of the more common payment methods but also among the least secure. It may be convenient but its easiness to trace makes and vulnerability to theft make it quite risky overall.
Paypal
Arguably the world's most popular online wallet, Paypal is a speedy and convenient payment method that comes with some decent security thanks to the site's encryption.

Amazon Pay
This payment method has been catching on in recent years on accounts of its flexible payment options and ease of use. It's safe enough, though you can't send your balance directly to your bank account which is a turn-off for a lot of people. 

Cryptocurrencies
Another payment that's been gaining popularity. Using crypto as payment has its advantages, like the low transaction fees and unbeatable anonymity, but its natural volatility makes it tough to keep track of its value.

Private Internet Access Review
US $2.03/month
US $11.95/month